Pamako Olive Oil Gold Award Winner 2023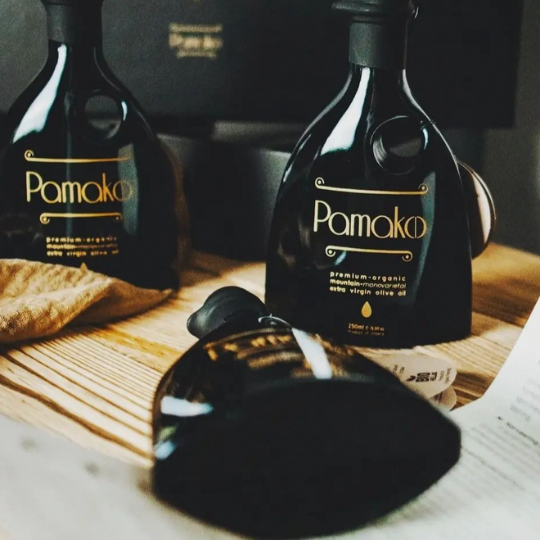 CLICK HERE -> PAMAKO GOLD AWARD WINNER 2023 
We're thrilled to announce that a product from our store - Pamako Organic Olive Oil has won a Gold Medal at the 2023 NYIOOC competition in the USA! This is the sixth consecutive year that Pamako has participated in the competition and received an award, which is a testament to the quality and excellence of the olive oil.

At our online store, we take pride in offering high-quality organic olive oil that is both healthy and delicious. The olive trees are grown in the beautiful Greek island of Crete, where the Mediterranean climate and rich soil provide the perfect conditions for producing the best olives. Our friend Eftychi, the founder of Pamako, uses traditional harvesting and cold-pressing methods to ensure that olive oil retains its natural flavors, aromas, and health benefits.

The NYIOOC competition is the biggest International competition in the olive oil industry, and winning a Gold Medal is a significant achievement. The competition attracts the best olive oil producers from around the world, and the judging process is rigorous and objective. Each olive oil is evaluated by a panel of expert judges who assess its quality, taste, and aroma.

Winning the Gold Medal is a testament to the hard work and dedication of entire team, who strive to produce the best organic olive oil every year.

We invite you to try award-winning Pamako Organic Olive Oil and experience the unique flavors and aromas that have made it a winner at the NYIOOC competition for six consecutive years.

Thank you for your support, and we look forward to serving you soon!
 BEST PRICE at OUR store -> CLICK HERE -> PAMAKO OLIVE OILS